REFRESHING VITAMIN MIST
Cucumber and rose
Key ingredients
Pomegranate, Kiwi.
99% of ingredients of natural origin / 5% of ingredients from organic farming.
About
WHY?
This refreshing and toning facial vitamin mist re-energizes and hydrates facial skin.
CUCUMBER AND ROSE is an instant moisture boost in a fast-drying formula. This skin toner has been carefully blended with Cucumber and Rose Water, renowned for their gentle cooling and soothing properties, it leaves your skin feel instantly refreshed and visibly clear.
WHEN?
Close your eyes and spray whilst hosting 20-25 cm from your face as oſten as required. For maximum freshness, place the cannister in the refrigerator for around two hours.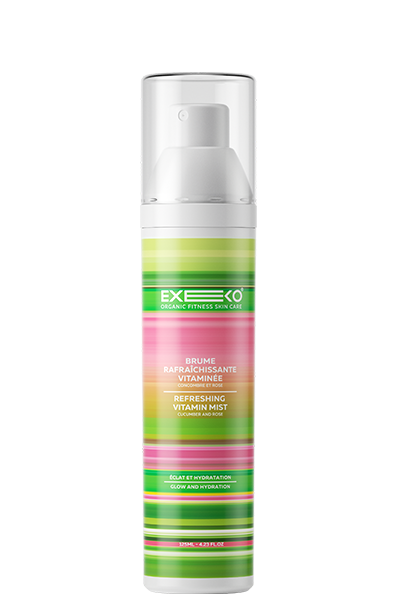 Glow and freshness