FACE CARE
Damascena Rose and Shea Butter
Key ingredients
Rosa Damascena Floral Water (anti-ageing properties), Shea butter (rich in fatty acids).
98% of ingredients are of natural origin/ 20% of ingredients are from organic farming.
About
WHY?
Intrinsic aging (↓ Sebaceous gland activity↓ Protective lipid barrier of the SC), Lifestyle (Not drinking enough water, ↓ Essential Fatty Acids), Environmental Factors (Exposure to the sun, cold winds, air conditioning units, forced air heating and low temperatures). EXEKO FACE CARE cream is also an excellent makeup base that adds luster and improves the appearance of the skin.
WHEN?
Every morning on perfectly cleansed skin, free of make-up. Use upward movements to smooth lines, starting from the middle of the face working outwards, then up and down the neck.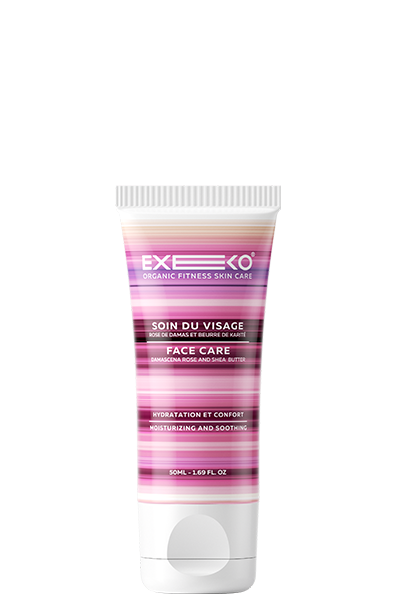 Moisturizing and soothing for dehydrated skin