FOOT CARE
Beeswax and Jojoba Wax
Key ingredients
Beeswax (Non occlusive and non comedogenic, beeswax possesses demonstrated anti-inflammatory and anti-oxidant properties, as well as the lowest possible irritation potential), Jojoba wax (Rich in natural anti-oxidants, jojoba presents excellent oxidative stability), LAVENDER Floral Water.
99% of ingredients of natural origin/ 26% of ingredients from organic farming.
About
WHY?
Walking, heat, long periods standing, and tight shoes often lead to plantar heating, swelling, irritation and fatigue. EXEKO FOOT CARE soothes overheated, tired and swollen feet, thus providing a feeling of immediate comfort. Its formula also has the power to moisturize, protect and soften.
WHEN?
Apply to the entire foot morning and night.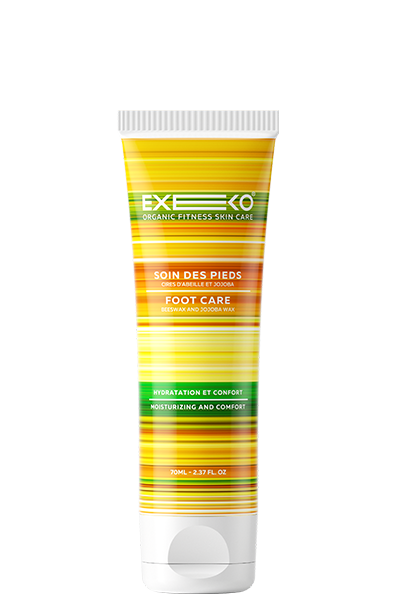 Moisturizing and comforting for tired feet