RELAXING MASSAGE OIL
Sweet Almond Oil
Key ingredients
Sweet Almond oil and Babassu oil.
100% of ingredients of natural origin/ 92% of ingredients from organic farming.
About
WHY?
Oils form a protective covering. This phenomenon plays an especially significant role when applied externally, either in a sport activity context or as part of a holistic body care regimen. This rich massage oil helps to relax the senses and ease away tensions. Recover and relax your muscles after exercise.
WHEN?
After sport or strenuous activity to relax muscles.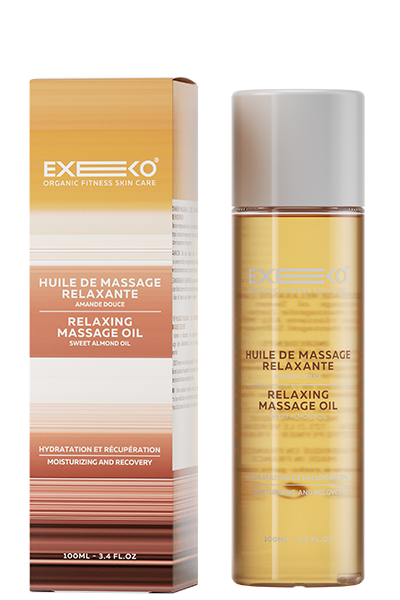 Moisturizing and recovery