SPORTS MASSAGE OIL
Arnica and Black Pepper
Key ingredients
Black Pepper Fruit Oil, Rosemary Leaf Oil (stimulate our metabolism), Lavender Oil (balance our nervous system ), Arnica Flower Extract.
100% of ingredients of natural origin / 92% of ingredients from organic farming.
About
WHY?
Toning, invigorating, and calming, Exeko Sports Massage Oil is an invaluable recovery tool for any active person. Prepare your body for sports with a vigorous massage. Formulated with arnica extract and black pepper oil which relax muscles and help to fight inflammation, you'll appreciate the benefits whether you've had a tough work-out or a tough day at the office.
WHEN?
Before and after sport or strenuous activity, warm up or slow down with a vigorous arnica oil and black pepper massage.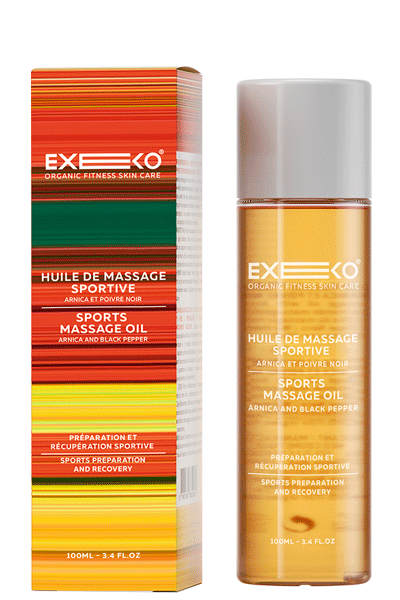 Sport preparation and recovery